The capacity of healthcare workers from health facilities in Region 9, Guyana, to provide adolescent sexual and reproductive health (SRH) information, education and services recently received a boost. Three (3) 2-day training workshops for healthcare workers were held in Lethem Town (Central Rupununi), Aishalton Village (Deep South Rupununi) and Annai Village (North Rupununi).  A total of forty-six (46) participants attended the workshops which focused on adolescent development issues, Adolescent Sexual and Reproductive Health and Rights (ASRHR), the provision of adolescent health services, applying standards of quality Care and healthcare worker's roles and responsibilities.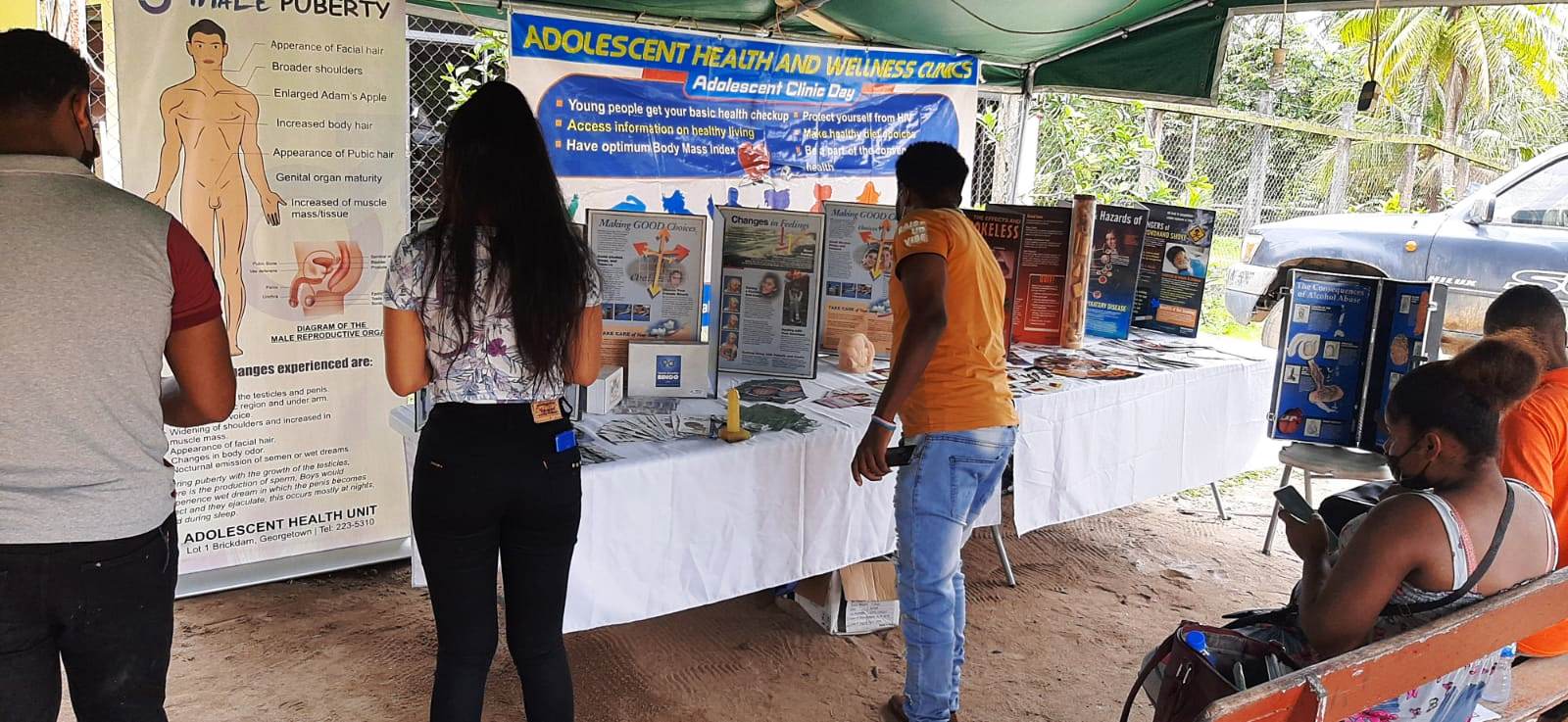 Participants of the workshop expressed appreciation for the training and agreed that they are better prepared to initiate Adolescent Health Services at their various facilities but also outlined a need for equipment, Information, Education and Communication (IEC) materials and medical supplies to enable them to continue to provide quality services to adolescents. UNFPA is actively supporting the Adolescent Health Unit of the Ministry of Health in Guyana in seeking to address these needs. 
The workshops were conducted as part of activities under the India funded project to reduce adolescent pregnancies in Guyana. Guyana has the highest rate of adolescent pregnancy in the English-speaking Caribbean. The adolescent fertility rate is well above the Latin America and the Caribbean average, especially among Indigenous girls. This proposed programme aims to contribute to reducing adolescent pregnancy in Administrative Regions 1 and 9 of Guyana, specifically.  The project has as an expected outcome, the increased use of quality Adolescent Sexual and Reproductive Health (ASRH) services by adolescents of communities of Regions 1 and 9. The project also has, as another expected outcome, adolescents, in particular adolescent girls, in those communities are being empowered to prevent adolescent pregnancies.