Ensuring rights and choices for all
5 May 2021
International Day of the Midwife Message - Alison Drayton
Midwives play a very important role in our society. Through their phenomenal work, they protect the life of women and newborns daily and contribute to the wellness and survival of our population. Their work must be...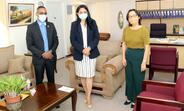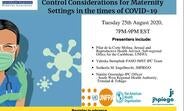 The Catalogue of Services acts as a resource guide for victims and survivors of gender...

The United Nations Population Fund (UNFPA) is the Sexual and Reproductive Health and...