Events
Main events calendar
Past Events
31 August 2012 - 2 October 2012
worldwide
UNITED NATIONS for Suriname – Photo Contest
The United Nations in Suriname is holding a photo competition for all residents in the country. If you are 12 years old or above and have good photography skills, this is your chance to share with us your vision of your neighborhood, village, community or city in the country through a UN values lens.
Freedom; Dignity; Solidarity; Justice; Protection; Human Rights; Security; Empowerment; Sustainability; Progress; Equality; and Peace applied to the areas of work of the UN in Suriname is the theme of the photo competition.
Details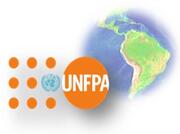 8 December 2011 - 8 December 2011
University of the West Indies N1 Lecture Theatre
25 November 2010 - 25 November 2010
Worldwide
Each year, for 16 days, bookended by the International Day to End Violence Against Women (25 November) and Human Rights Day (1 December), groups from around the world join together to speak out against gender violence in a campaign orchestrated by the Center for Women's Global Leadership at Rutgers University.
This year's theme – Structures of Violence: Defining the Intersections of Militarism and Violence Against Women -- looks beyond specific forms of violence to underlying societal structures that permit gender-based violence to exist and persist.
Details
Pages