Born in Suriname and raised in the city of Meerzorg in the district of Commewijne, Hakiem is a 23-year-old medical student at the Anton De Kom University in Suriname. He is the male chairperson of the Youth Advisory Group (YAG) for UNFPA Suriname. 
As a member of the YAG, Hakiem says he has learnt a lot about UNFPA's mandate, which he said allowed him to grow as an activist. Hakiem says being a good leader is one of his greatest passions, noting that the golden rule for his leadership style is respect.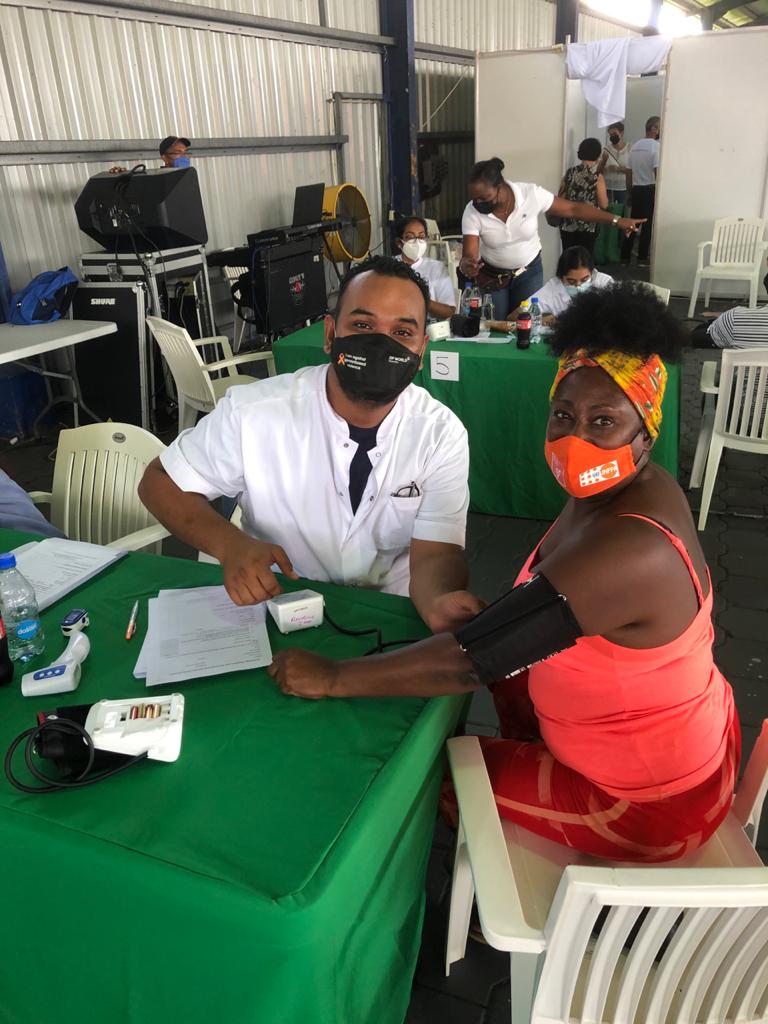 This young man believes that human rights create the foundation to live in peace, justice, equality, equity, and respect towards other humans and the environment. For him, human rights are principal because they form a shield for those most vulnerable. "They protect us from abuse, neglect, coercion, discrimination, racism, patriarchy, sexism, and any other kind of violence. They are essential needs every human individual is born with to develop in his/her full potential," he states. 
Together with other activists for human rights, Hakiem helps national, regional, and international authorities to stay accountable and gives them advice on what's happening in the field. He thinks that advocates like himself have a role in helping to guide other young people by providing them with comprehensive information about their rights. 
"Stand for your rights and know them as they are of importance to you. Hold the authorities accountable as they should guarantee you those rights and as their actions affect your rights" he urged. He also advised that there are organizations such as UNFPA as well as people who advocate for equal human rights that are willing to provide support. 
"Always and forever, your voice counts, so make it!" he concluded.