UNFPA: Delivering a world where every pregnancy is wanted,
every childbirth is safe and every young person's potential fulfilled.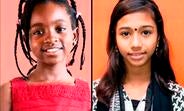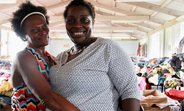 2 October 2017
ST. JOHN'S, Antigua and Barbuda – A scurry of activity greeted visitors at one of Antigua's two largest temporary shelters, National Technical Training Centre, which houses around 70 Barbudans displaced by Hurricane Irma. Shelter manager Samantha Burnette appeared with her phone in hand and a large, welcoming smile. She is one
7 September 2017
United Nations Deploying Aid and Personnel to Irma-affected Caribbean territories
Bridgetown, Barbados – September 6, 2017: The United Nations System is deploying staff and assistance to meet the needs of vulnerable Caribbean citizens in the path of record-breaking Hurricane Irma. Caribbean Small Island Developing States (SIDS) have unique economic, environmental and social vulnerabilities that are

Hurricane Irma made landfall across the Caribbean on 6 September 2017. Reported as one...

Gender-based violence is an umbrella term for any harmful act perpetrated on the basis of...