UNFPA In Trinidad and Tobago has supported the development of SALMI a Logistics Management Information System (LMIS) to effectively manage the supply chain system for medicines and supplies (including contraceptives). This LMIS collects data about the use of pharmaceuticals, stock levels, quantities on order, and losses and adjustments, enabling programs to track and manage the movement of pharmaceuticals and share information for decision making. Since SALMI accounts for products within the system, it can reduce loss, damage, waste of products, stock-outs and overstocks, which improves accountability and customer service. Having access to information will enable managers to know what is happening at any time throughout the system, to identify problems and determine appropriate solutions.
Presently, there is no National LMIS system in Trinidad and Tobago and stock- outs of essential medicines, contraceptives, and commodities, are a recurrent
problem which is undermining the capacity of the public health sector to provide quality health care.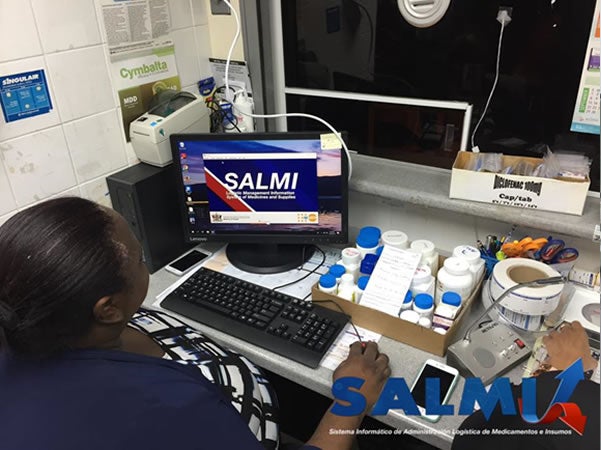 In an effort to close this gap and provide a ready supply of contraceptives, commodities and general medicines to the populace of Trinidad and Tobago, the UNFPA along with the Ministry of Health has embarked on a nationwide SALMI implementation initiative. The list below highlights the Health Facilities at which the SALMI LMIS has been successfully implemented to date. Additional facilities are scheduled to be included in the near future.
Current SALMI Facilities: 
St. Joseph Enhanced Health Center
Mt Hope Women's- In-Patient
Mt Hope Women's - Out-Patient
Mt Hope Women's- Non-Pharm
Todds Road Health Center
Cumuto Health Center
Couva Medical and Multi-Training Facility
Maraval Health Center
San Juan Health Center
San Raphael Health Center
Talparo Health Center
Las Lomas Health Center
Tacarigua Health Center
Aranguez Health Center
Arima General Hospital
Williamsville Health Center
Cedros Health Center
Penal Rock Road Health Center
Gran Couva Health Center
SALMI is expected to facilitate the ability to track contraceptives and commodities throughout the National Pharmaceutical/Non-Pharmaceutical Distribution Supply Chain. This information will drastically reduce stock outs and greatly improve the efficiency and effectiveness of the supply chain.