The UNFPA office in Belize through the Youth Advisory Group (YAG) and the Belize City municipal government, the Belize City Council, in collaboration with their Child Advisory Body and Youth Shadow Councillors, collaborated to facilitate Belizean youth in a public discussion on the impact of gender based violence (GBV) and violence against women and girls (VAWG).
The youth panel discussion aimed to incite a youth movement on the prevention of and response to GBV and VAWG by: (1) sensitizing youth and general population of Belize on the youth perspectives and impact of GBV and VAWG, especially on the adolescent and youth population, (2) promote the prevention of GBV and VAWG in Belize, including the engagement of men and boys, and (3) strengthen collaboration among youth led and youth focused organizations of government, civil society and international development partners.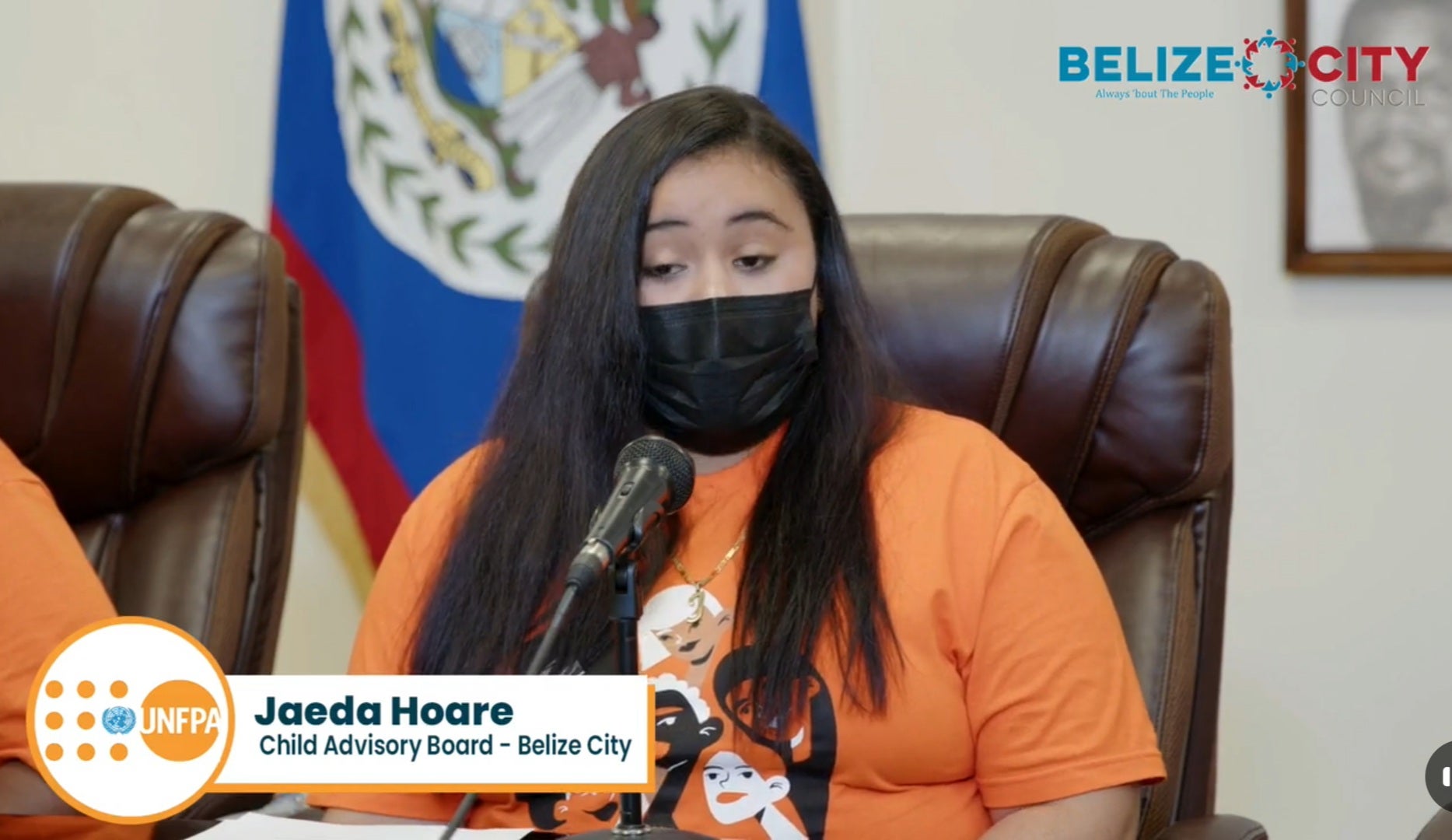 The all youth cast included the Mistress of Ceremony, Jenean Sabal, who is the outgoing President of the Youth Advisory Group in Belize, the Moderator, Micheal Fritz II, who is the Youth & Community Support Officer at the Belize City Council, members of the Panel - Keshawn Sutherland (Pathlight Belize), Steve Good (Youth Shadow Council), Chelsea Gibson (Youth Advisory Group Belize), Jaeda Hoare (Child Advisory Body - Belize City), and Ashley Conorquie (Youth Shadow Council), as well as the behind the scenes youth staff of the Belize City Council.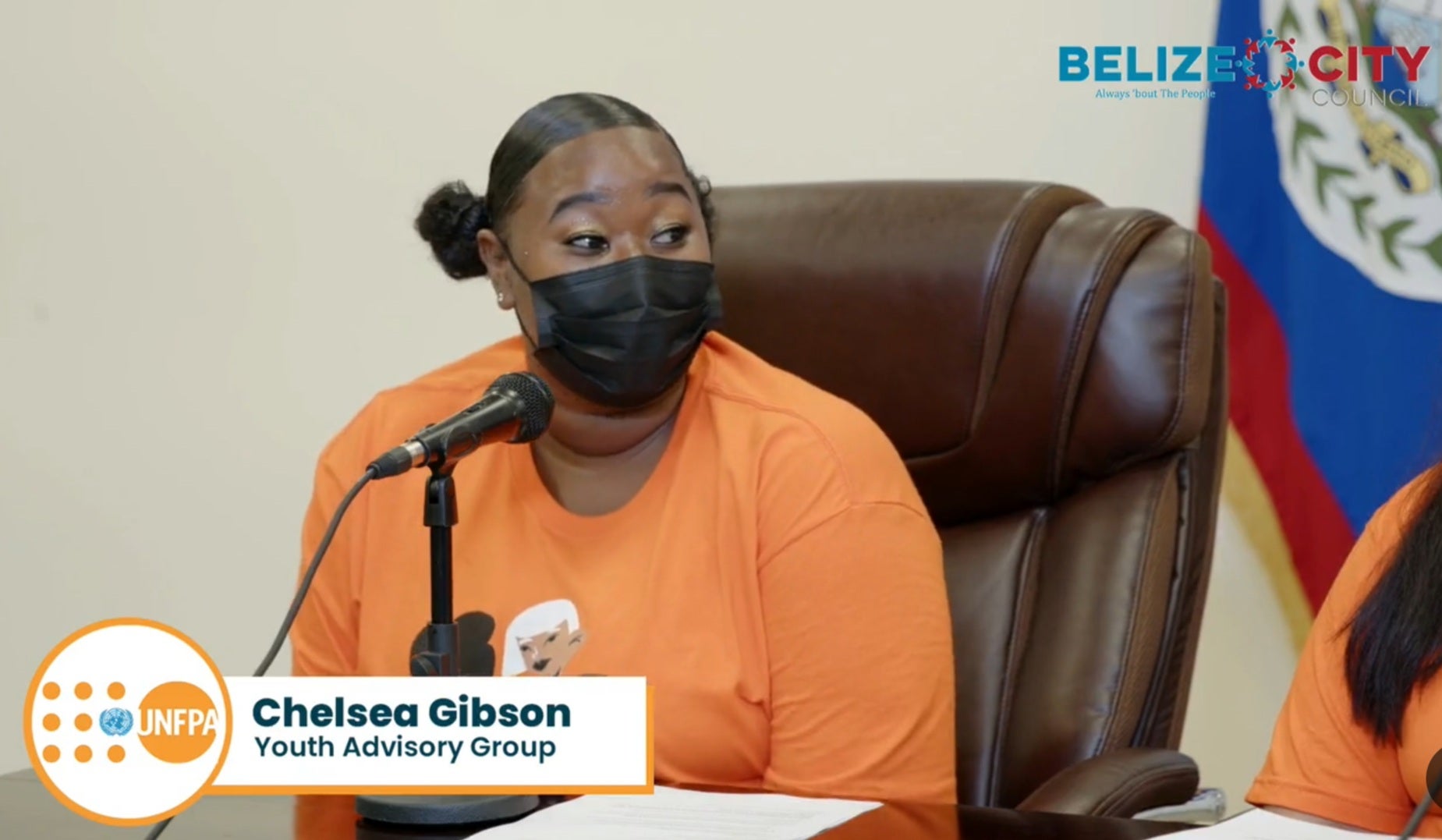 UNFPA takes this opportunity to thank the Belize City Council for its partnership in this very relevant and critical commemoration of the 16 Days of Activism. The Belize theme for the 16 Days of Activism was "Me and You – From 16 to 365: END Violence Against Women NOW!.